Ms. Pepe, the PepMonster
(Click on the links to see pictures of Ms. Pepe)

When she was a RugKitten, Ms. Pepe was the terror of the RugCats. This girl was always in trouble. She clawed huge holes in our living room drapes; she chewed holes in our mini-blinds in our bedroom. She ruined the fronts of our stereo speakers. She broke numerous objects in the house. She put holes in the paint on the walls, trying to "kill" a mark; when we brought wallpaper samples home, she chewed holes in the samples. She chewed completely through my computer mouse wire; of course, I had to tell the clerk in the store that my cat "ate" my mouse!
No matter how hard we tried to cat-proof our house, she was always one step ahead of us. Her nickname was the "PepMonster." Don't let her little "Who Me?" act fool you; she was one bad RugKitten. She seemed to be hyperactive; she was always into something. Her favorite time was 4:00 in the morning. Ms.Pepe liked to explore bureau tops, desk tops, and other supposedly forbidden areas, usually making as much noise as possible to make sure we all got awake!
Today, Ms. Pepe has calmed down quite a bit, but she is still very nocturnal. Her favorite time is still around 4:00 in the morning; I usually have to get up and open the blinds at her window or she will try to lift them herself. She loves to be brushed and will cry as soon as someone even moves toward the bathroom where we keep their grooming tools. She also enjoys exploring the great outdoors on her leash. She's a special RugCat and has turned into her Daddy's "little girl." Ms.Pepe and her brother, BooBoo, will be nine years old on February 13, 2005.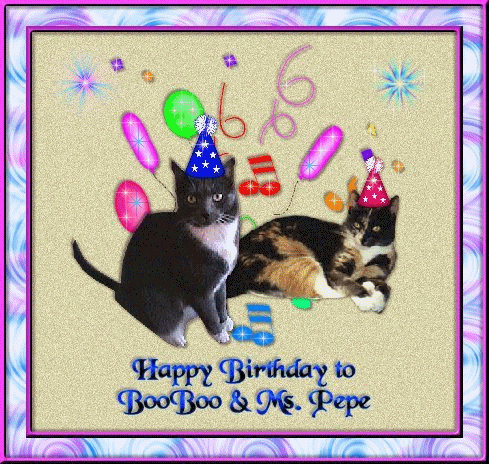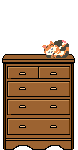 OK, What's Next?