Banshee was presented with the Royal Medal of Honor for helping Princess Hope find the stolen jewels!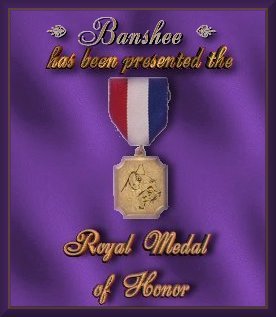 Click on the Medal to find out how to help your Prince or Princess earn the distinguished Medal of Honor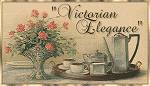 This beautiful background was used with Lisa's permission. Please do not take it without contacting Victorian Elegance. Thank you.
OK, What's Next?